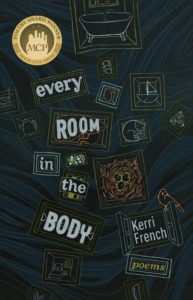 The editors at Moon City Press are thrilled to celebrate the official release day of Every Room in the Body, the latest collection from Kerri French and winner of the 2016 Moon City Poetry Award. Kerri is also a former Moon City Review contributor, her poem "32 Weeks" having appeared in Moon City Review 2017.
Go here to purchase your copy of Every Room in the Body.
Congratulations, Kerri!