Mark Irwin, whose poem "What did you do today? How long will it last? Will you remember?" appeared in Moon City Review 2016, had his new poetry collection, A Passion According to Green, released today. Congratulations, Mark!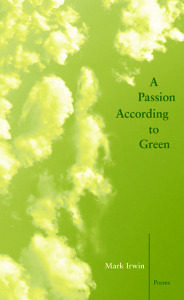 Mark's collection is part of the Green Rose Series, published through New Issues Press. More information can be found here.
For a complete list of former and current Moon City Review contributors and their work, please visit the Authors page.