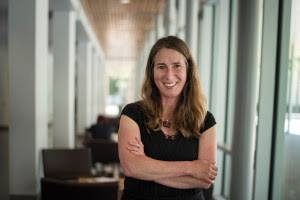 The Editors of Moon City Press are thrilled to announce Kim Magowan of San Francisco as the winner of its 2017 Moon City Short Fiction Award for her collection Undoing. Kim's book will be published by MCP in the spring, just in time for the 2018 AWP Conference & Bookfair in Tampa, FL, and she will receive the $1,000 cash prize. MCP books are distributed by the University of Arkansas Press.
MCP would also like to congratulate its ten other finalists in the competition, including the following authors, two of whom have been selected as official Runners-Up:
Rita Ciresi of Wesley Chapel, Florida
Dinah Cox of Stillwater, Oklahoma
Michael Don of Champaign, Illinois
Jessica Hollander of Kearney, Nebraska
Erica Plouffe Lazure of Exeter, New Hampshire
Amanda Marbais of Chicago, Illinois (Runner-Up)
Wendy Oleson of Walla Walla, Washington
Pablo Piñero Stillmann of Mexico City, Mexico (Runner-Up)
David Stevens of Midlothian, Virginia
Aaron Weiss of Silver Spring, Maryland
We would also like to thank and congratulate everyone who entered this year's competition, as the talent pool we had to choose from was once again impressive, making our decision very, very difficult.
Visit the Moon City Short Fiction Award page on the Moon City Press website for more information regarding the 2018 competition.